Located just a hop, skip, and jump away from Waikiki, yet a world apart in terms of character and charm, Kaimuki is an eclectic neighborhood.
A Little Bit of History
Kaimuki is the area located just mauka (on the mountain side) of Diamond Head. King Kamehameha III gave the land of Kaimuki to future King William Lunalilo in 1848. The land was then sold for $2,325 in 1884 and again for $20,000 in 1898. In the early 1900's, Kaimuki developed into a high-class residential neighborhood. First came the families and then came the businesses. The neighborhood of Kaimuki has seen many changes in its 100 plus years of history. Today the area is a casual walking district skirted by beautiful historic homes perched up on the Maunalani Heights hillside.
Kaimuki is filled with niche shops, specialty boutiques, and unique eateries dotted along its main thoroughfare of Waialae Avenue. So grab a parking spot at either of the area's two main self-pay lots (Kaimuki Plaza or Kaimuki Municipal), or see if you can nab that rare spot on the street, and join us in discovering this exciting Oahu enclave.
Where to Eat in Kaimuki
And as far as ono grinds go, Kaimuki lacks for nothing when it comes to a healthy collection of culinary options.
Old Favorites
Kaimuki's Crack Seed Store has been serving up Li Hing Mui, Icees, and other specialty goodies for over 70 years. Okata Bento, an unassuming, hole-in-the-wall eatery has been around for over 30 years and is still cooking their food to order. Okata Bento tops our "cheap eats" list offering a cheeseburger complete with lettuce, tomato, and onions for only $2.50, including tax.
New Faces in Town
One of the new faces in town is Kaimuki Suprette, where patrons are transported back to the old-fashioned curb markets of our grandparents' generation. Saunter up to the suprette's counter and order among its deli-style items sourced from local farmers and ranchers.
Cool Treats
Kaimuki gets hot, but there are sweet treats to cool you off. Does an acai bowl from Aloha Crepes sound good? Or try the "handmade in Hawaii" flavors at Via Gelato. There are also fresh fruit shave ice cups available at Country Shave Ice, another fun hole-in-the-wall eatery.
Noteworthy Restaurants
More noteworthy Kaimuki restaurants include Koa Pancake House, a local breakfast favorite; Jawaiian Irie Jerk Restaurant, featured on Diners, Drive-Ins & Dives; Big City Diner, a popular casual restaurant; Koko Head Cafe with its modern-global fusion brunch menu, brain child of emerging celeb Chef Lee Anne Wong; and 3660 on the Rise, an award-winning Euro-Asian Island restaurant with a recently revamped menu.
When driving through Kaimuki, there is one place that really stands out, Coffee Talk. Coffee Talk is a spacious cafe with a friendly vibe, a great selection of drinks, baked goods and light meal options. Many consider Coffee Talk to be the heart of Kaimuki.
Novelty Shopping in Kaimuki
Shopping in Kaimuki also offers novelty finds that are a welcome reprieve from the run-of-the-mill tourist gift shops of Waikiki.
A Jewel of a Find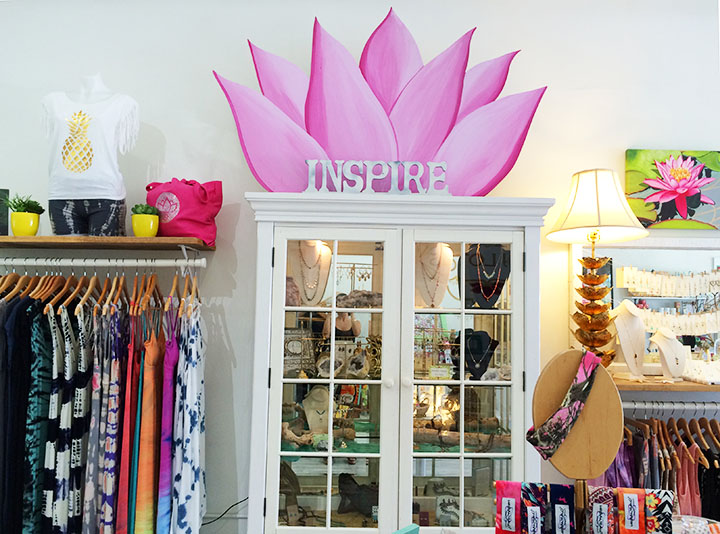 Kaimuki is a great place to shop for jewelry, especially shell, pearl, and bead styles with outfits to match. Look for boutiques like Lily Lotus and Drift. Want to pick out a new pair of earrings and sip a cool drink? Try Jewel or Juice, which offers an array of jewelry, acai bowls, juice, teas, and blended coffee drinks. Or you can make your own new pair of earrings. The name of the local store Bead It speaks for itself. Featuring a wide array of baubles, beads, and gems, this place has everything one could need for creating their next bejeweled masterpiece.
Other Fun Finds
Other fun finds include Surf 'N Hula Hawaii, a Hawaiiana vintage collectibles store. Two doors down is a novelty art shop, HI Bred Kollective. Kaimuki Goodwill store is a great place to stock up on some super affordable gently-used aloha shirts—perfect souvenirs to pack in your suitcase.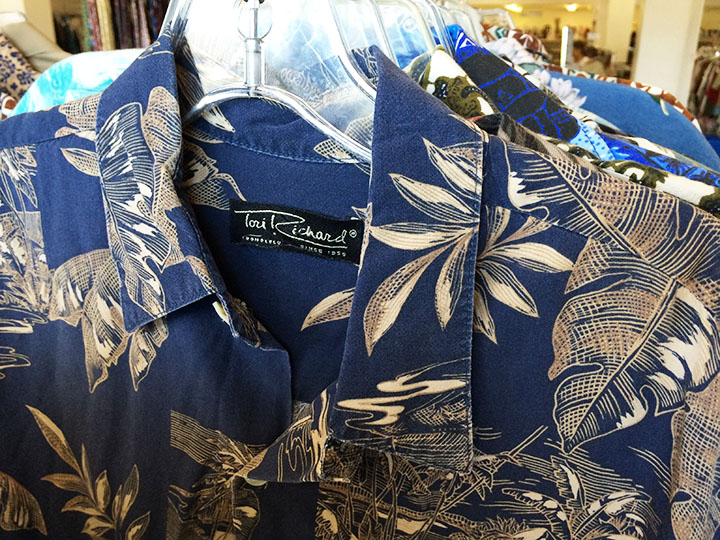 There's also Gecko Books & Comics. Look for the dragon mural on the outside wall! One last fun find: a very small farmers market that boasts some of the best local fruits in season. Look for the "aunties" with their fruit and vegetable tables right across the street from Gecko Books & Comics on the corner of 12th Ave. and Mahina Ave. They're there every day except for Sundays.
And after such a pleasant day spent in the slower-paced Kaimuki, one just might be brave enough to venture into the city for some Waikiki nightlife!