Mention Kapahulu Avenue to a local, and food automatically comes to mind. They may even start licking their lips thinking about where to eat on this magnificent mile. Located at the end of Waikiki just walking distance from some of Hawaii's most famous restaurants, most visitors to Oahu don't even recognize Kapahulu Avenue's appeal. From anywhere in Waikiki it's an Uber ride of less than $10 to some of my favorite local, Hawaiian, Japanese and Portuguese foods. Let me make this easy and walk you up the street with some of my top food picks on Kapahulu Avenue.
Tokkuri Tei
Head mauka, or toward the mountain, from the Ala Wai canal and on your right is Tokkuri-Tei, a local favorite izakaya, or informal Japanese gastropub, with great sushi and Japanese dishes to pair with ono (delicious) sake.
Rainbow Drive-In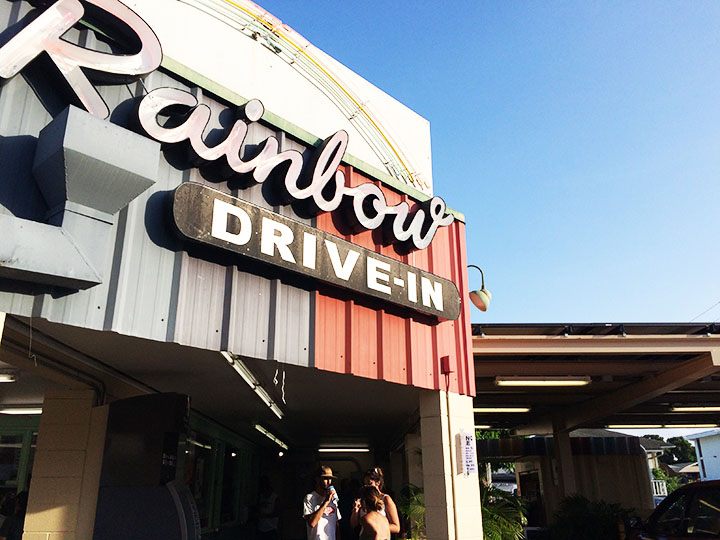 Fifty yards up on the same side of the street you will find one of Hawaii's flagship plate lunch spots — Rainbow Drive-In. Locally owned for more than 50 years, it's here you can enjoy a BBQ teriyaki beef plate or loco moco and one of their slush floats. Don't be intimidated by the long lines; they move quicker than expected.
Uncle Bo's Pupu Bar and Grill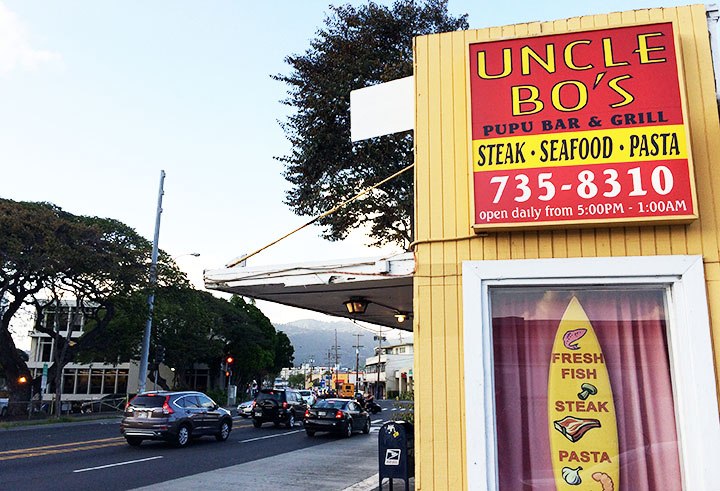 As you move up the street on the same side, pass St. Mark's Episcopal Church and you'll hit Uncle Bo's Pupu Bar and Grill. It doesn't look like much from the outside, but inside it's alive and vibrant. They're only open for dinner and are known for their great pupus, or appetizers, and a full bar. Ask for Uncle Bo while you're there — he loves to come out of the kitchen and take a shot with the guests.
Side Street Inn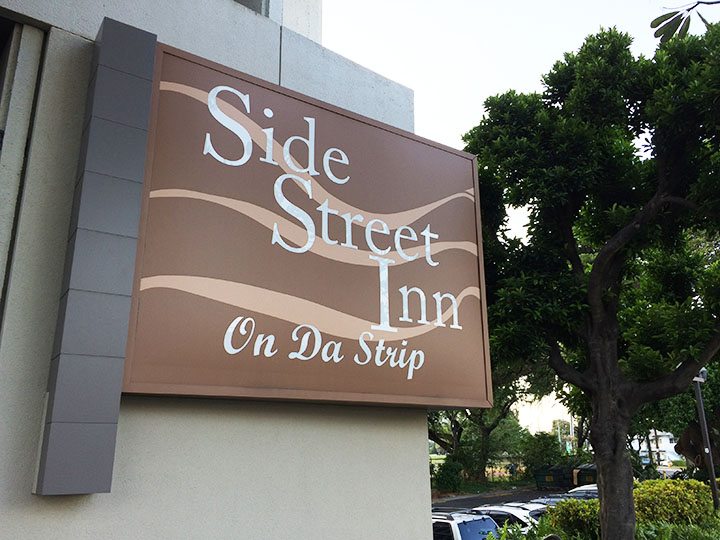 Diagonally across the street is another iconic Oahu eatery: Side Street Inn. Set with big tables and plenty of space, this is my go-to spot to bring guests and friends from out of town. Don't leave without ordering the poke, fried pork chops, kalbi and their popular fried rice. Side Street Inn also has great wines, local beers and cocktails. Since chefs are known to eat at Side Street Inn after work, you can trust that the food is good.
Ono Hawaiian Foods
Stay on the left of Kapahulu Avenue and about 50 yards past the stoplight, you'll see one of Hawaii's favorites: Ono Hawaiian Foods. This is definitely one of the best hole-in-the-wall places you'll find filled with character and old school booth seating. Be sure to order the laulau, kalua pig, chicken long rice and poi.
Leonard's Bakery
Just a few blocks up at the top of Kapahulu Avenue, you'll find Hawaiian gold. Some people say it's a bad addiction, but I say it's worth it. Malasadas from Leonard's Bakery are hands down one of Hawaii's best desserts. Since its inception in 1952, this family-owned business knows how to fry some of the best Portuguese donuts. Originally created as a marketing ploy for Fat Tuesday, the malasadas that are made to order stuck around. The original malasada has a light doughy texture and is covered with lots of sugar. I'm addicted to the haupia cream-filled malasada.
With more than enough eateries on Kapahulu Avenue, there are endless great places to try, but start with these gems and you will find great food, drinks and plenty of aloha!