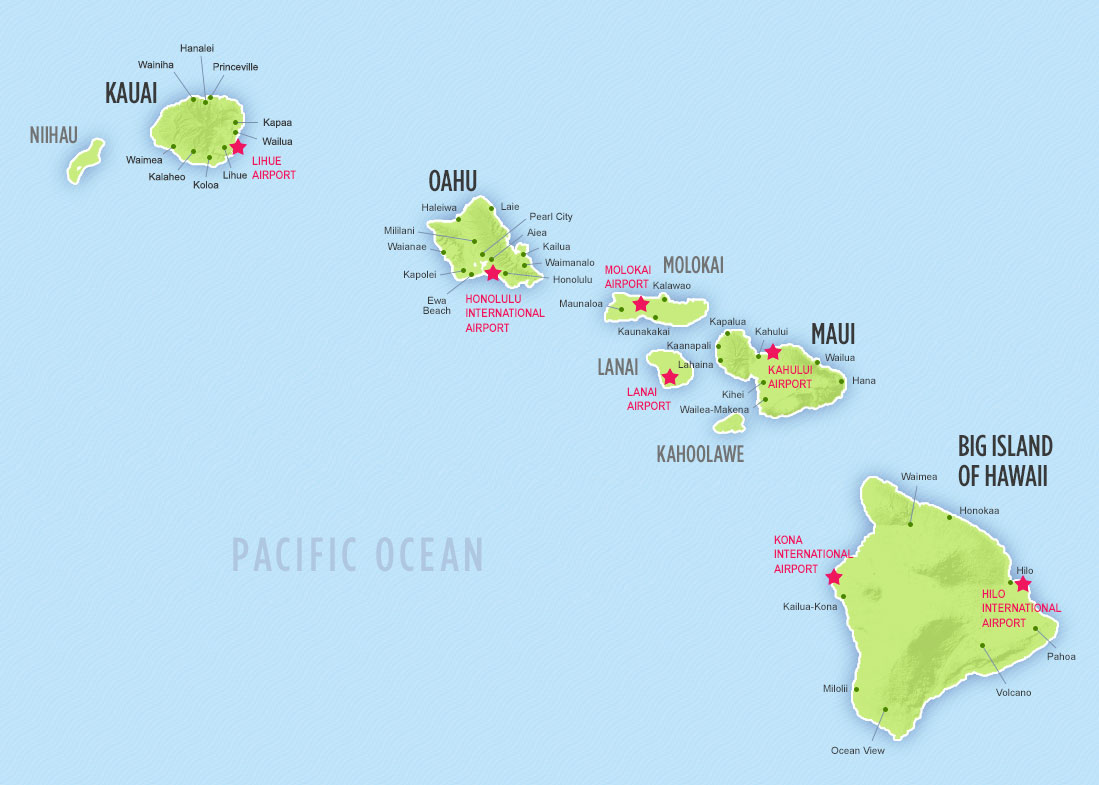 Aloha! For some, visiting Hawaii is a once in a lifetime dream come true experience. For others, Hawaii is a home away from home destination. Regardless of whether you visit Hawaii for the holidays every year, travel to Hawaii for a special occasion like a wedding or honeymoon, or are planning your dream getaway, we hope you will find the resources you need to make your visit to Hawaii all that you are hoping for.
Below we've included visitor information to provide you with a comprehensive overview for getting here and making the most of your time here.
Pick Your Island(s)
With six major islands to explore, you'll enjoy learning the unique characteristics and personalities of each one to determine which destination you wish to experience. Each Island of Aloha offers distinct travel adventures and discovering which slice of paradise is ideal for you is all part of the fun!
Best Time to Visit Hawaii – Choose Your Travel Dates
When is the best time to visit Hawaii? Well anytime of course, but depending upon your budget and what you would like to experience during your visit, it's a good idea to be familiar with what each season offers in terms of weather, cost, activities, and water conditions.
Read about what Hawaii is like during the different seasons of the year.
Book Your Air Fare
For most, airfare will be the largest single cost of the trip. For those on a budget, we offer tips for booking cheap flights to Hawaii and other ways to save on travel. Planning ahead and avoiding the peak seasons will pay off.
If comfort is more of a concern than cost, we recommend booking a first class seat. Flight times to Hawaii are about 5 hours at minimum.
Can't imagine spending 5 hours on a plane? Visiting Hawaii by cruise ship is a great alternative to flying.