In comparison to other resort areas on Maui, Kapalua has a bit more of a refined, subdued elegance to it. There are no giant malls or tacky tourist traps here. While fun, this place leaves all of that silliness to its nearby neighbors, Kaanapali and Lahaina, in favor of elite resorts, world-renowned restaurants, and championship golf courses.
Kapalua, Maui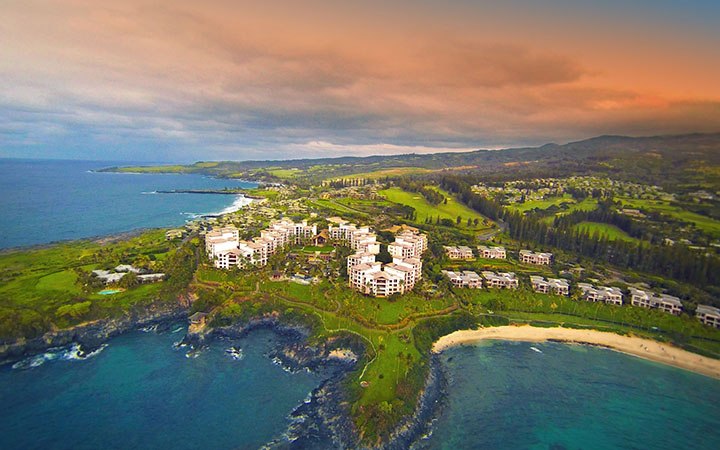 This small West Maui town is dominated by the resort, which consists of three properties – The Ritz-Carlton, Kapalua; Montage Kapalua Bay; and The Kapalua Villas. But even if you're not staying in the area, the beautiful bay is worth a visit, as is Honolua Bay for snorkeling during the summer months.
World Class Events
While the history here is deeply rooted in pineapple and coffee farming, today it is best known for its golf courses and exclusive events. When planning a visit, prime time would be every January and June. In January, this resort hosts the PGA Hyundai Tournament of Champions and in June, the Kapalua Wine and Food Festival takes place. So depending on your vacation preferences, you'll either want to book early to make sure you make it to the event or avoid these times like the plague. Your call!
See our events calendar for the most current Kapalua event listings.
Kapalua Golf
The PGA Hyundai Tournament of Champions (formerly the Mercedes Championship) takes place at Kapalua's Plantation Course each January. This course was also named Hawaii's #1 Golf Course by Golfweek Magazine and features the only hole to play over the ocean on the island. So if you're unable to make it there to watch the tournament, you can always test your skills on the same course as the pros. Just be sure to book your tee time well in advance to avoid disappointment.
Kapalua Wine and Food Festival
And for those with a tendency toward things less sporty and more scrumptious, the Kapalua Wine and Food Festival happens each June on the resort grounds. Started in 1981, this festival now hosts some of the world's most elite chefs, sommeliers, and wine makers each year who offer cooking demonstrations and wine seminars and tastings among other events. Once again, if you'd like to attend, be sure to purchase your tickets early, as attendance is limited to just 3500 guests over the 4-day Festival.
Fine Dining in Paradise
But fret not if you happen to be here during any of the other 51 weeks of the year! There is still plenty of fine dining to be experienced in this little corner of paradise. A few of our favorites include Merriman's, Pineapple Grill, The Plantation House, and Sansei Seafood Restaurant and Sushi Bar.
Where is Kapalua?
This Maui hideaway is located on the northwestern edge of West Maui, ten miles past Lahaina. If you travel along the Honoapiilani Highway from Lahaina, you will pass Kāʻanapali and Napili along the way. If you hit Honolua Bay, you have gone too far.