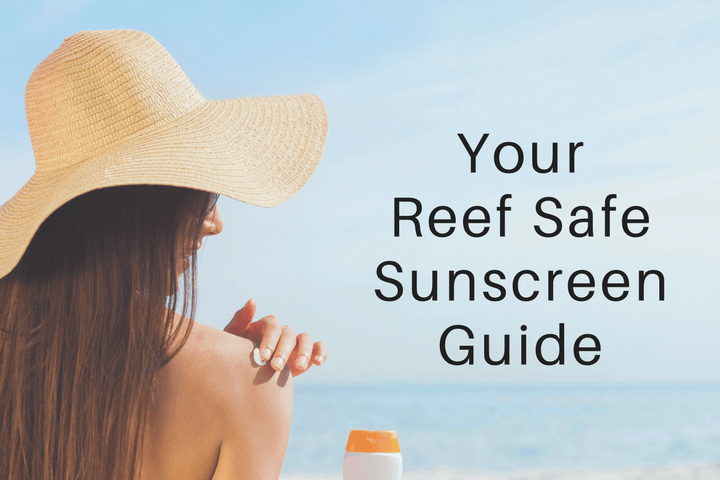 Hawaii is the first state in the U.S. to ban the sale of sunscreen containing the coral-harming chemicals oxybenzone and octinoxate, ushering in a new era of reef safe sunscreen.
The new law went into effect January 1, 2021, prompting visitors and residents alike to trade in their non-reef-safe sun protection.
Why Reef Safe Sunscreen?
Conventional sunscreens typically contain chemicals, such as oxybenzone and octinoxate — two ingredients that have been linked to coral bleaching.
When coral bleaches, it loses its color and becomes vulnerable to disease. Bleaching places coral under significant stress and subjects it to increased mortality levels. According to the National Park Service, 14,000 tons of sunscreen enter coral reefs every year.
The now-banned chemicals that have been traditionally found in most popular sunscreen brands, are believed to be one of the contributing factors to the coral reef destruction. These brands include Coppertone, Hawaiian Tropic and Banana Boat, to name a few. However, we are starting to see a trend of these big brands creating new, less toxic sunscreen lines, such as Banana Boat's Simply Protect, which is made without oxybenzone and parabens.
How to Know if Sunscreen is Reef Safe
Choosing the right sunscreen is important, not only to protect your skin from burns and cancer, but also to preserve our oceans and marine life. Selecting a sunscreen that is both effective and reef safe can be overwhelming.
Here is a check list to take along when shopping for sunscreen that will protect both your skin and the reefs, as well as a list of sun protection considered reef safe.
Avoid sunscreens containing petrolatum, commonly known as mineral oil, which takes years to biodegrade, and are known to be harmful or fatal to aquatic life and waterfowl.
Avoid sunscreens with high content of Titanium Dioxide. This mineral does not biodegrade and is found to react in warm seawater to form hydrogen peroxide which is harmful to all sea life.
Avoid sunscreens with oxybenzone and octinoxate, the two chemicals banned in Hawaii and linked to coral bleaching.
15 Reef Safe Sunscreens
Here is a list of sunscreens considered to be reef safe. Sunscreens made in Hawaii are marked with an * asterisk.
*Kokua Sun Care Hawaiian SPF 50 Natural Zinc Sunscreen
*Mama Kuleana Waterproof SPF 30 Reef-safe Sunscreen
*Little Hands Hawaii SPF 35+ All-natural and Organic Sunscreen
Manda Organic SPF 50 Sun Paste
*Raw Love SPF 35 All-natural Mineral Sunscreen
Thinksport SPF 50 Sunscreen
All Good SPF 30 Sport Sunscreen Lotion
Babo Botanicals SPF 30 Clear Zinc Lotion
Suntegrity Natural Mineral Sunscreen
Badger SPF 30 Unscented Sunscreen Cream
Raw Elements SPF 30 Certified Natural Sunscreen
Stream2Sea SPF 30 Mineral Sunblock
Loving Naturals Clear Body SPF 30+ All-natural Sunscreen
Banana Boat Simply Protect SPF 50+ Sunscreen (spray, not lotion)
Olita Mineral Sunscreen Lotion SPF 30
Many of these reef safe sunscreens are available at your favorite retailer.