Pearl Harbor/U.S.S. Arizona Memorial
This harbor, located west of Honolulu on the southern end of Oahu, is the headquarters of the U.S. Pacific Fleet. The attack on Pearl Harbor by the Empire of Japan on December 7, 1941, brought the United States into World War II. The attack, which claimed the lives of 2,388 military and civilian personnel and resulted in the damage or loss of 21 vessels and 170 planes, triggered U.S. involvement in World War II.
The USS Arizona was one of seven battleships tied up along "Battleship Row" on the southeast shore of Ford Island when the first wave of the Japanese attack began. The ship exploded at approximately 8:10 a.m. In less than nine minutes, she sank with 1,177 of her crew.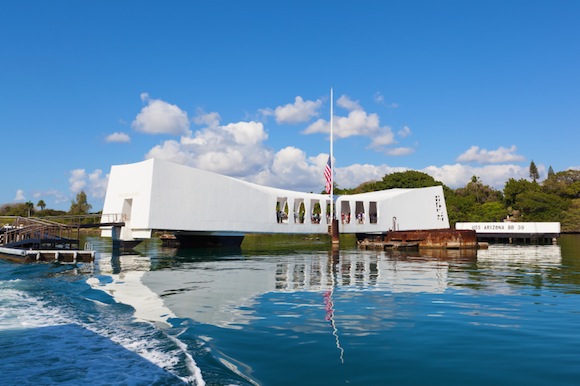 Today more than 1.5 million people a year—over 4,500 a day—pay tribute to the Arizona crew when they visit the USS Arizona Memorial. The state's top tourist attraction, the center is located on the Pearl Harbor Navy Base, about 45 minutes west of Waikiki. The Memorial, which is a unit of the National Park Service, was dedicated on Memorial Day 1962.
The Pacific Aviation Museum is a significant addition to the enormously popular complex of historic military attractions at Pearl Harbor. The museum is located on Ford Island, a National Historic Landmark at the center of the Pearl Harbor Historic Site complex.
What did you think?
Share your reaction and earn 100 points!