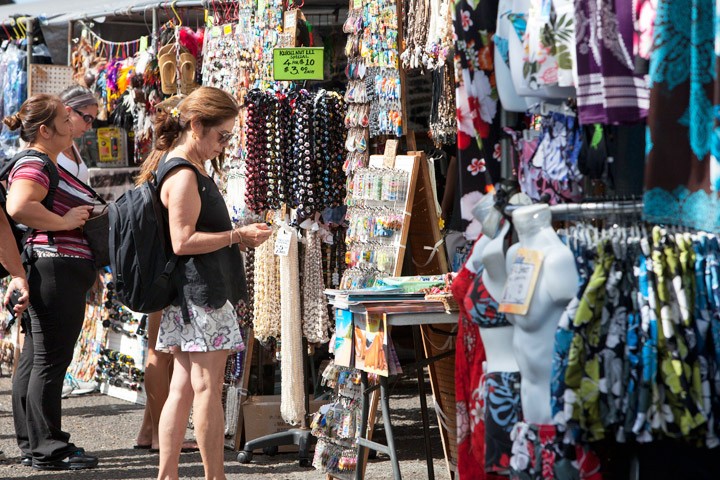 Shopping
Aloha Stadium Swap Meet
If you're looking for made-in-Hawaiʻi goods and unique trinkets and souvenirs, spend a day at the Aloha Stadium Swap Meet.
The Aloha Stadium Swap Meet is the perfect place to find unique items and Hawaiʻi-inspired souvenirs for friends and family.
Locals and visitors love the great deals and unique items at Hawaiʻi's largest open-air marketplace! From painted coconuts, scented candles, faux flowers for your hair to colorful trinkets and popular local snacks, the number of souvenirs on-site is impressive. It's a farmers market, art gallery, made-in-Hawaiʻi craft fair, exotic bazaar and outlet mall all rolled into one convenient location only 20 minutes from Waikīkī!
Admission is $2 per person, $1.00 for kama'āina and active military with a valid ID and free for keiki 11 years and under. Saturday's from 8:00am – 3:00pm and Sunday's from 6:30am – 3:00pm. For more information, visit the Aloha Stadium Swap Meet's website here.
Book your Hawaiian adventure now
Hotels, flights, car rentals, experiences, and more!
AD SPACE
AD SPACE