Culture & Historic Info
Hollywood's Tropical Backlot: Movies You May Not Know Were Filmed in Hawaii
Discover every movie filmed in and around the Hawaiian Islands.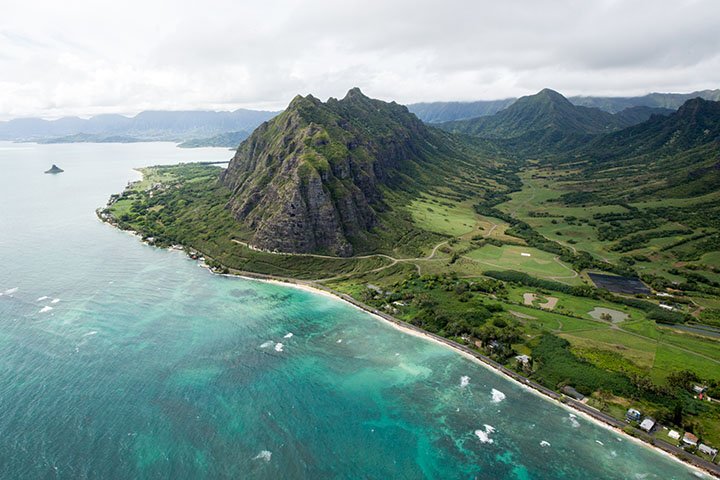 Everyone knows that Hawaii is one of the most gorgeous locations in the world, but not everyone is aware that Hawaii is home to 11 of the world's 13 climatic zones, which makes it not only a vacationer's paradise but a filmmaker's paradise as well. Hawaii's varying landscapes can create scenes that resemble African deserts, South American rainforests, Irish countrysides, and metropolitan cities. Add to that Hawaii's perfect weather, and you have the recipe for a well-established film industry. Many Hollywood films have been created in Hawaii. Here are a few movies filmed in Hawaii that may surprise you.
Raiders of the Lost Ark
Director Steven Spielberg chose Kauai to film his blockbuster hit 'Raiders of the Lost Ark'. Kipu Ranch and Anahola Mountains provided the backdrop to create a Peruvian temple deep in the Amazon jungle where Harrison Ford starred as the archaeology professor, Indiana Jones in this 1981 adventure film.
The Hunger Games: Catching Fire
This 2013 dystopian science fiction film, based on the successful Hunger Games novels, began filming in Atlanta, Georgia before moving locations to Hawaii to capture the arena scenes. The film's star Jennifer Lawrence, who plays Katniss Everdeen, and her co-stars, filmed scenes from the Quarter Quell on an isolated beach on Oahu.
Jumanji: The Next Level and Jumanji: Welcome to the Jungle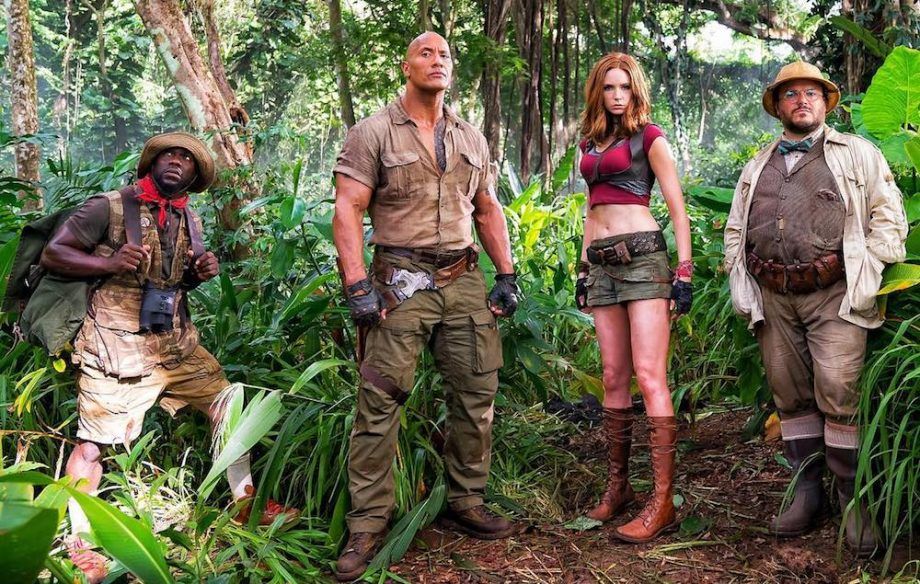 Dwayne "The Rock" Johnson stars in this series, which builds on the 1995 film starring Robin Williams. Visitors to Hawaii can visit one of the many filming locations for Jumanji without having to jump into a deadly game of escape! On the island of Oahu, scenes for "Jumanji: Welcome to the Jungle" were filmed at Kualoa Ranch in Kaneohe, Kawela Bay in Koʻolauloa, Waimea Valley in Haleiwa, the Judd Trail in Nuʻuanu Valley, and Kapena Falls at Alapena Pool. On the Island of Hawaiʻi, visit Kawainui Falls in Pepeekeo.
Kong: Skull Island
In addition to Vietnam and Australia, the producers of Godzilla chose Oahu, Kauaʻi and Hawaiʻi Island to transport audiences to the birthplace of one of the most powerful monster myths of all time. Starring Samuel Jackson, the film follows a team of scientists who set off to explore an uncharted island in the Pacific, ultimately trespassing on the territory of Kong.
Pirates of the Caribbean: On Stranger Tides
The huge Disney hit starring Johnny Depp in his iconic role of Captain Jack Sparrow was filmed on locations on Kaua'i and O'ahu. The film's producer, Jerry Bruckheimer is said to have chosen Hawaii for its extraordinary and exotic locations, that provide an amazing range of both land and seascapes. 'Pirates of the Caribbean: At World's End' also included shots from Hawaii, on the islands of Maui and Moloka'i.
Jurassic Park and Jurassic World
Filmed at Kualoa Ranch on Oahu, visitors can enjoy a Kualoa Ranch movie tour and see this famous movie location first hand. Other well-known films such as Pearl Harbor, and the Magnum P.I. series were also shot at this gorgeous site. With such a magnificent backdrop it's easy to see why filmmakers are drawn to this location.
Finding Nemo
Surprise! OK, while the wildly popular Disney animated film wasn't exactly shot in Hawaii, Disney did send an underwater film crew to Big Island's Kealakekua Bay to inspire animators with footage of one of most pristine and beautiful marine sanctuaries in the world. The bay's beauty is clearly 'picture perfect'!
List of Movies Filmed in Hawaii and Release Date
The White Flower – 1923
Bird of Paradise – 1932
From Here to Eternity – 1953
The Enemy Below – 1957
The Old Man and the Sea – 1958
South Pacific – 1958
Wackiest Ship in the Army – 1960
Blue Hawaii – 1961
Gidget Goes Hawaiian – 1961
Girls, Girls, Girls! – 1962
Donovan's Reef – 1963
Ride the Wild Surf – 1964
In Harm's Way – 1965
Hawaii – 1966
Paradise Hawaiian Style – 1966
Blue Hawaii – 1967
Tora! Tora! Tora! 1970
The Hawaiians – 1970
Man With The Golden Gun – 1974
Islands in the Stream – 1977
Death Moon – 1978
Raiders of the Lost Ark – 1981
Uncommon Valor – 1983
Black Widow – 1985
Karate Kid, Part 2 – 1986
North Shore – 1987
Throw Momma From the Train – 1987
Lord of the Flies – 1990
Honeymoon in Vegas – 1991
Point Break – 1991
Jurassic Park – 1993
Waterworld – 1995
Outbreak – 1995
Picture Bride – 1995
Race the Sun – 1995
A Very Brady Sequel – 1996
The Lost World – Jurassic Park II – 1997
George of the Jungle – 1997
6 Days, 7 Nights – 1997
Beyond Paradise – 1998
Lani Loa – 1998
Molokai: The Story of Father Damien – 1999
Johnny Tsunami – 1999
Paniolo O Hawaii: Cowboys of the Far West – 2000
Rip Girls – 2000
Pearl Harbor – 2001
Planet of the Apes – 2001
Blue Crush – 2002
Lilo & Stitch – 2002
Tears of the Sun 2003
The Ride – 2003
Punch-Drunk Love – 2003
The Rundown – 2003
Finding Nemo – 2003
The Big Bounce – 2004
Along Came Polly – 2004
50 First Dates – 2004
Pipeline – 2006
10.5 Apocalypse – 2006
Superbad – 2007
Tropic Thunder – 2008
Forgetting Sarah Marshall – 2008
Avatar – 2009
Princess Kaiulani – 2009
A Perfect Getaway – 2009
2012 – 2009
Soul Surfer – 2011
Just Go With It – 2011
Pirates of the Caribbean: On Stranger Tides – 2011
The Descendants – 2011
Battleship – 2012
The Hunger Games: Catching Fire – 2013
Big Eyes – 2014
Godzilla – 2014
Aloha – 2015
Point Break – 2015
Jurassic World – 2015
Finding Dory – 2016
Mike and Dave Need Wedding Dates – 2016
Jumanji: Welcome to the Jungle – 2017
Kong: Skull Island – 2017
Snatched – 2017
Jurassic World: Fallen Kingdom – 2018
Jumanji: The Next Level – 2019
Triple Frontier – 2019
Midway – 2019
The Wrong Missy – 2020
Finding 'Ohana – 2021
Godzilla vs. Kong – 2021
Jungle Cruise – 2021
Book your Hawaiian adventure now
Hotels, flights, car rentals, experiences and more!
AD SPACE
AD SPACE