At the foot of a steep hill below Kauai's Princeville Resort, an alternate world comes into view. This is Hanalei, a community whose roots took hold almost two centuries ago in one of the most beautiful surrounds in the world.
Cross the one-way bridge, which dates to 1912, at the bottom of the hill and get hit by a sea of shimmering green taro laid out in irrigated patches within the Hanalei National Wildlife Refuge. More than a third of all taro grown in Hawaii comes from the Hanalei area, where it has been grown for at least 700 years.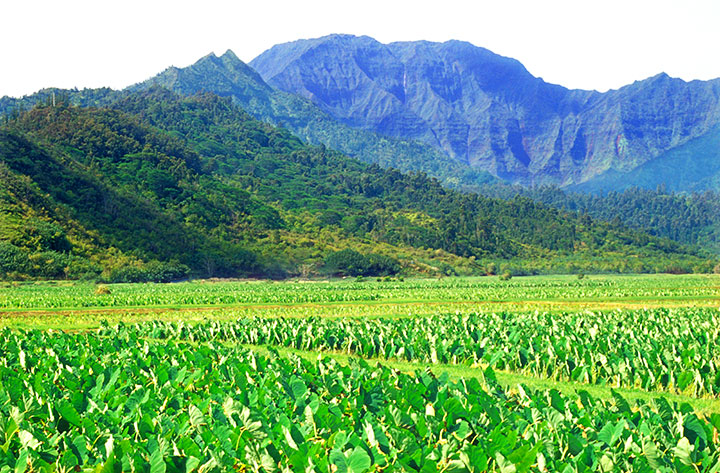 Follow Highway 560 into town and you'll be greeted by the green- and red-tin roofs of vintage storefronts, the entire scene blending with grace into the spectacular landscape.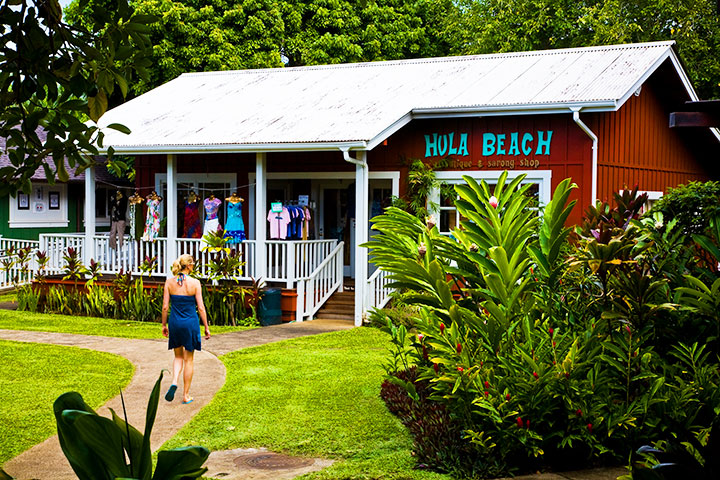 Shopping in Hanalei is a trip better experienced than defined. Shops reflect the character of their owners—off the mall and irresistibly creative. There are a number of good eateries, a super market, a musical instrument store and a general store. Beyond that, it's largely clothing and gift shops.
Don't be fooled by what appears to be an undersized marketplace. There's not much one can't find in Hanalei.
– courtesy of 101 Things To Do
Featured Hanalei Shopping Center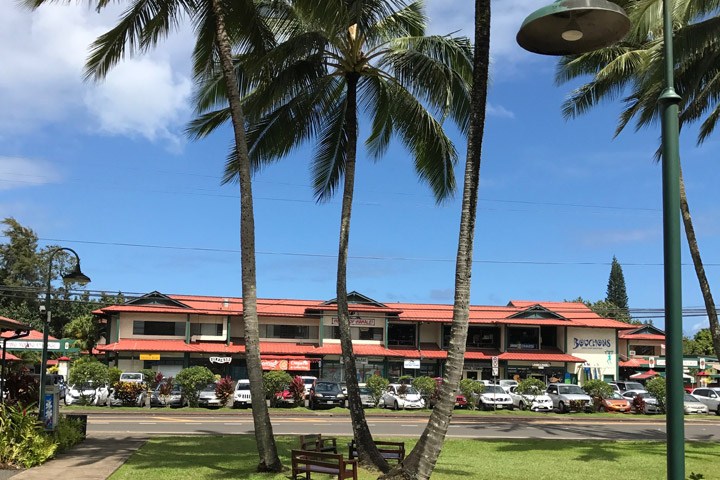 CHING YOUNG VILLAGE SHOPPING CENTER features a variety of stores and services, from art galleries, gift shops, cosmetics, clothing store, Big Save grocery story, and dining establishments from restaurants to juice stand and poke stand, services such as real estate offices, massage therapist, acupuncturist, tattoo parlor, outdoors activities, etc.
For more information about the stores and the history of CHING YOUNG, call 808-826-7222 or click the button below.
Visit Store